If you are in the market for a new yacht tender, motor boat, or sports fishing yacht, then Intrepid is the only name you need to know. Intrepid Powerboats, an industry leader in the fabrication of custom boats, offers everything from cutting-edge consoles to sports yachts and tenders. Intrepid takes great pride in the fact that it is constructed precisely according to the wants and requirements of each owner. In addition to employing the most advanced technologies, this distinguishes an Intrepid vessel from all others on the water.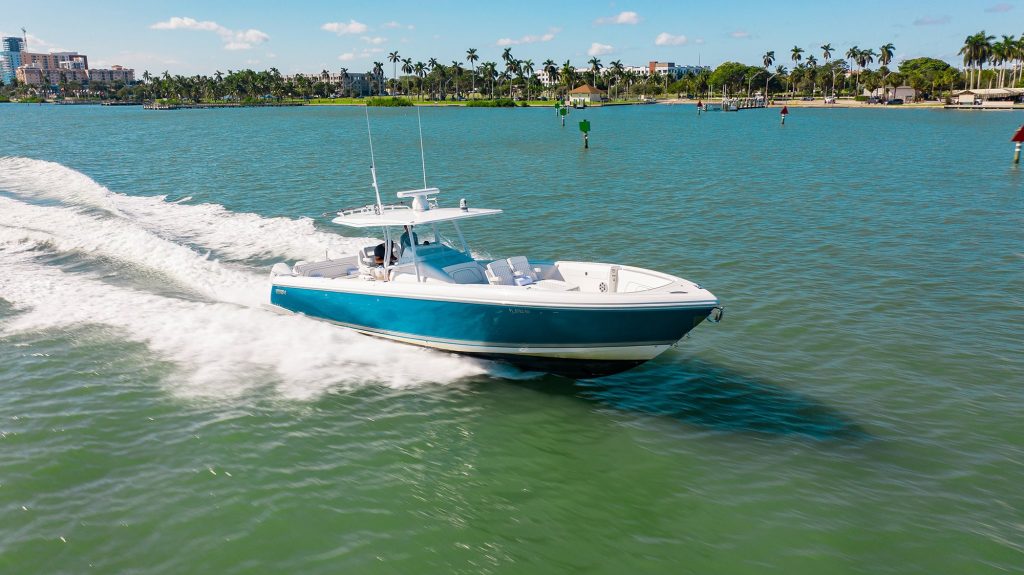 The additional resources allowed the yacht manufacturer to improve its services. Attempting to stay on the cutting edge of marine technology. Intrepid invests in hardware, digital technologies, and innovation. By designing and constructing custom hem stations, consoles, hardtops, cabins, hardtops, seating, and appliances, the manufacturer distinguishes itself. Intrepid is renowned for its signature completely infused, stepped-hull design that provides unrivaled speed, fuel efficiency, and performance, as well as exceptional stability and seakeeping capabilities, and continues to innovate. Recently unveiled at the Miami International Boat Show 2023, the all-new Valor 41 features a redesigned vessel with a wider beam and transom. Other new features include a retractable companionway door, a larger helmstation, and increased fuel capacity for extended range.
Intrepid strives to go above and beyond what other yacht manufacturers offer by providing a variety of recreational fishing yachts of varying sizes. The 407 Nomad FE or SE and the new 427 Nomad are two of the most sought-after models. Depending on what her proprietor desires, the 40-foot-long 407 Nomad model is available with either a Front Entry or Side Entry configuration. Both models feature impressive fuel capacities and the Intrepid's revolutionary stepped hull design, which enables recreational and tournament anglers to travel further and quicker. Each of Intrepid's sportfishing vessels is customizable and includes features such as extra-large rod holders, macerated fish boxes, and pressurized baitwells. Optional stand-up heads with showers, wraparound forward seats with electric back supports, and a self-bailing cockpit drainage system are included in the adaptable interior configuration.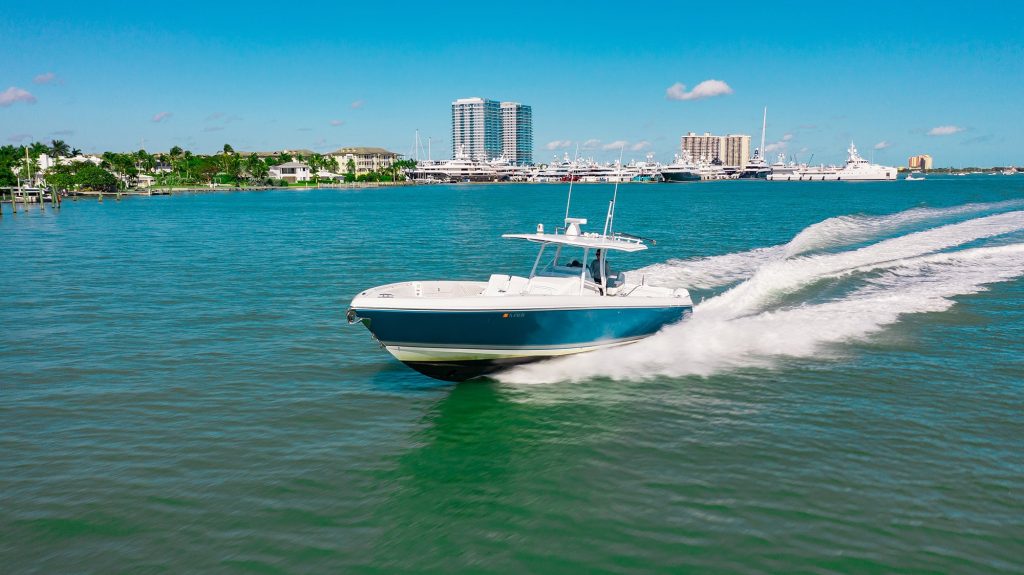 Intrepid luxury tenders and day cruisers seek to establish new benchmarks in terms of luxury, adaptability, and performance. The 427 Nomad SE has a more powerful and roomier center console that masterfully combines performance, comfort, and adaptability in a sleek design. She is the ideal tender or day boat, measuring 42.7 feet in length, with a full-height composite T-top and wraparound glass windshield, an expansive console with two rows of seating, and side entry to a spacious concealed toilet. The wider beam and longer platform provide more space, while the opulent bow seating features a hi-low table that transforms the area into an outdoor dining area. Owners can create their ideal tender by selecting their own appliances, features, and amenities.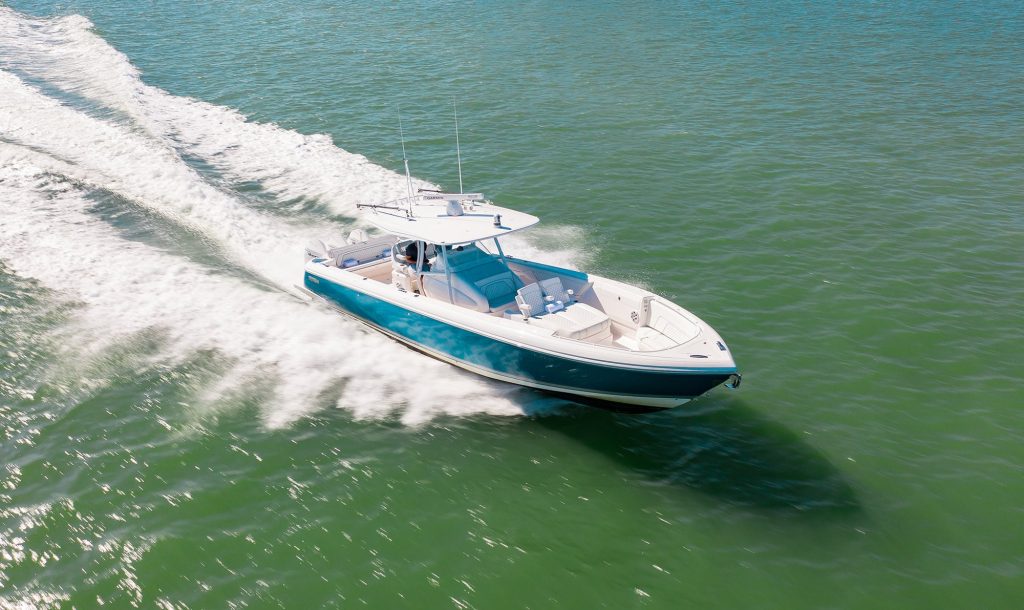 v
Interested in learning more about Intrepid Powerboats and the models offered for sale by FGI Yacht Group? Contact our team of knowledgeable brokers now to locate the ideal Intrepid motor yacht.