Shredding unwanted sensitive documents in an office or home is a good solution to dispose them securely. Residential or commercial paperwork can be shred on your own using paper shredding appliance. You can even hire professional shredding services. It will help save time, especially when there is demand for high volume shredding of documents.
What tasks paper shredding service perform?
Paper shredding services chop the confidential data in tiny pieces. They have industrial graded equipment that tears paper into unreadable particles. It is done quickly and you save time taken to shred each and every paper sheet in your office shredder.
The types of shredding services offered are –
One-time shredding
It is an annual purge shredding. This type is chosen for annual cleanup of the old records or documents. Every old and unnecessary financial document or data gets shredded at once for a fixed price. There is no need for any kind of contract, just shred loads of document in one-time shredding services.
Regular shredding
In regular shredding, locked containers are placed in your office to dispose sensitive document securely. When these containers get filled inform the company and they shred the documents and place the empty containers back. This type is perfect for company, who wants permanent secure solution onsite to dispose documents safely every day. All the staff can concentrate on their core activities instead of ensuring that unnecessary paperwork is shredded.
Onsite shredding
On schedule the mobile shredding trucks come to your location. The real-time shredding process can be witnessed on a monitor. Document destruction process is utmost crucial for your company, so this is a great option as shredding is conducted in locked and secure environment.
Offsite shredding
The shredding is conducted in a secure off-site facility. It is great for bulk shredding or regular purpose. The documents get collected from several customers in a secured truck and unloaded at the facility, where there is a huge industrial shredder.
Some business owners are not comfortable with offsite shredding but the destruction and shredding companies are official certified, which ensures that documents get collected, transported as well as shredded safely. It is a great option when you have bulk to shred and no place to park the large truck onsite.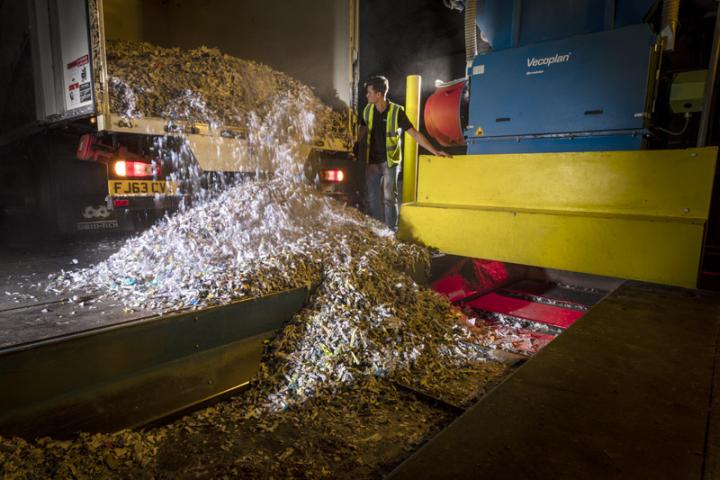 Drop off shredding
In this method, you collect the documents to be shredded and transport it to the shredding facility. Make sure to schedule an appointment in advance. It will reduce the cost associated with collection and transportation of material.
Make sure to get several quotes and make decision after comparing the rates and features.